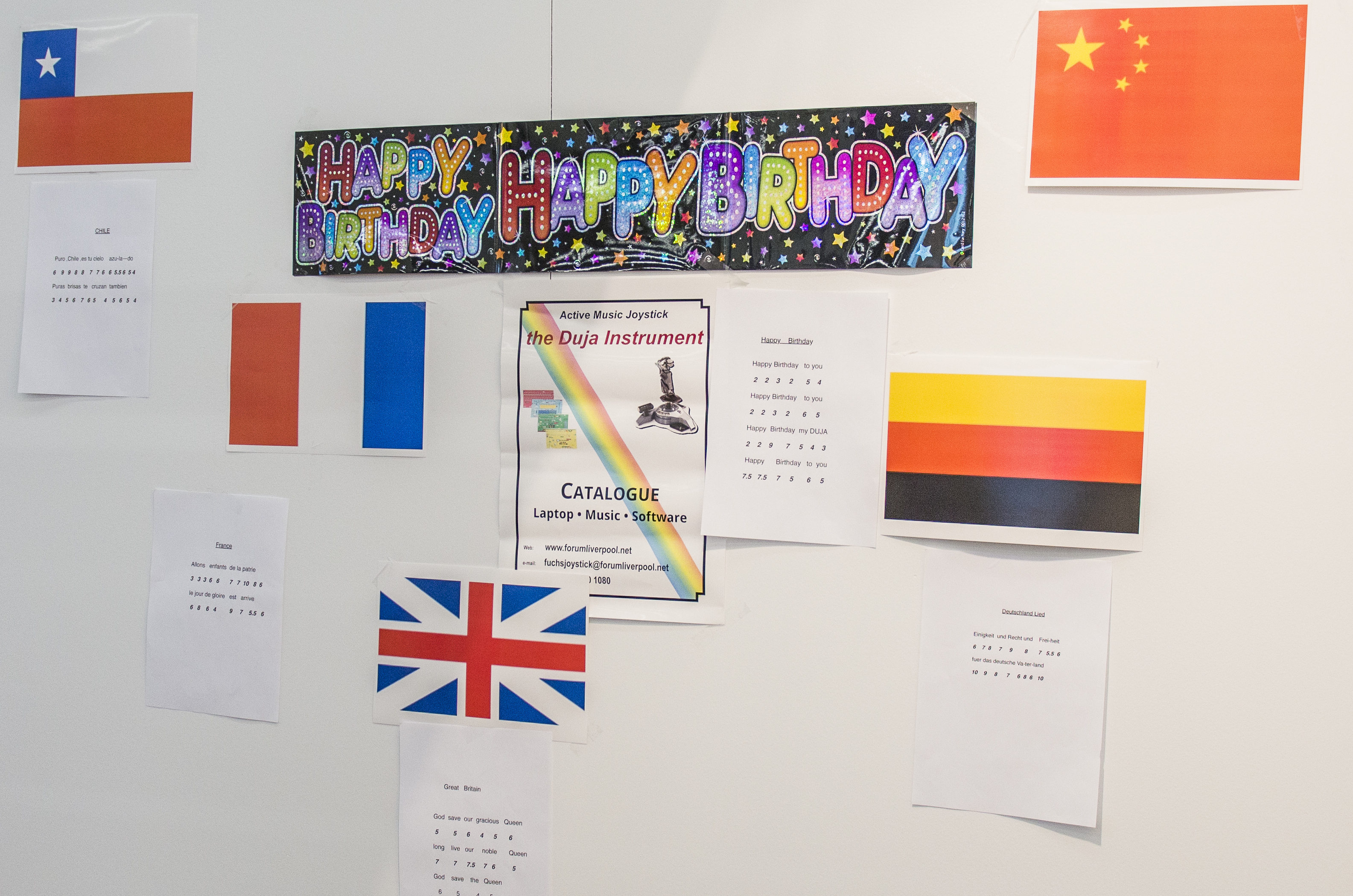 Aqui encuentras las informaciones para Chile

Hier wird der deutsche Text erscheinen und spezielle Fragen zur deutschen Muskerziehung.
Was ist neu?
1 Der Gebrauch eines besonderen Klanges :der Sinuston
2 Das Verstaendnis von Scalen u.a. der Dur Tonleiter.
3 Lernen , Noten exact in der Zeit zu spielen
What is new
1) The use of a special, simple sound: the sine wave, created within the computer.
2) The understanding of scales: specially the harmonic scale.
3) Understanding and practice playing notes in time.
4) looking at pitches as frequency numbers. Either in steps or free changes: bends, theremin.
5) Understanding and playing the different character of colour/ wave structures
6) Trying out musical phrases.
7) Learn about articulation